Instead of dealing with complex BOM spreadsheets, your projects can now be automatically priced using online prices and offers you get from suppliers. PartsBox handles price breaks, currency conversions, MOQ and order multiples, so that you can instantly see always up-to-date pricing for your projects.
The best offers are automatically selected based on build quantity and your distributor preferences, so that you can get a BOM price for any quantity, also taking your local stock into account.
The ranking of offers changes based on your build quantity, and so does the best offer. One can often discover new, unexpected sources of parts that become attractive at certain quantities. As an example, not everybody knows that Texas Instruments sells directly and is very price-competitive at quantities above 500.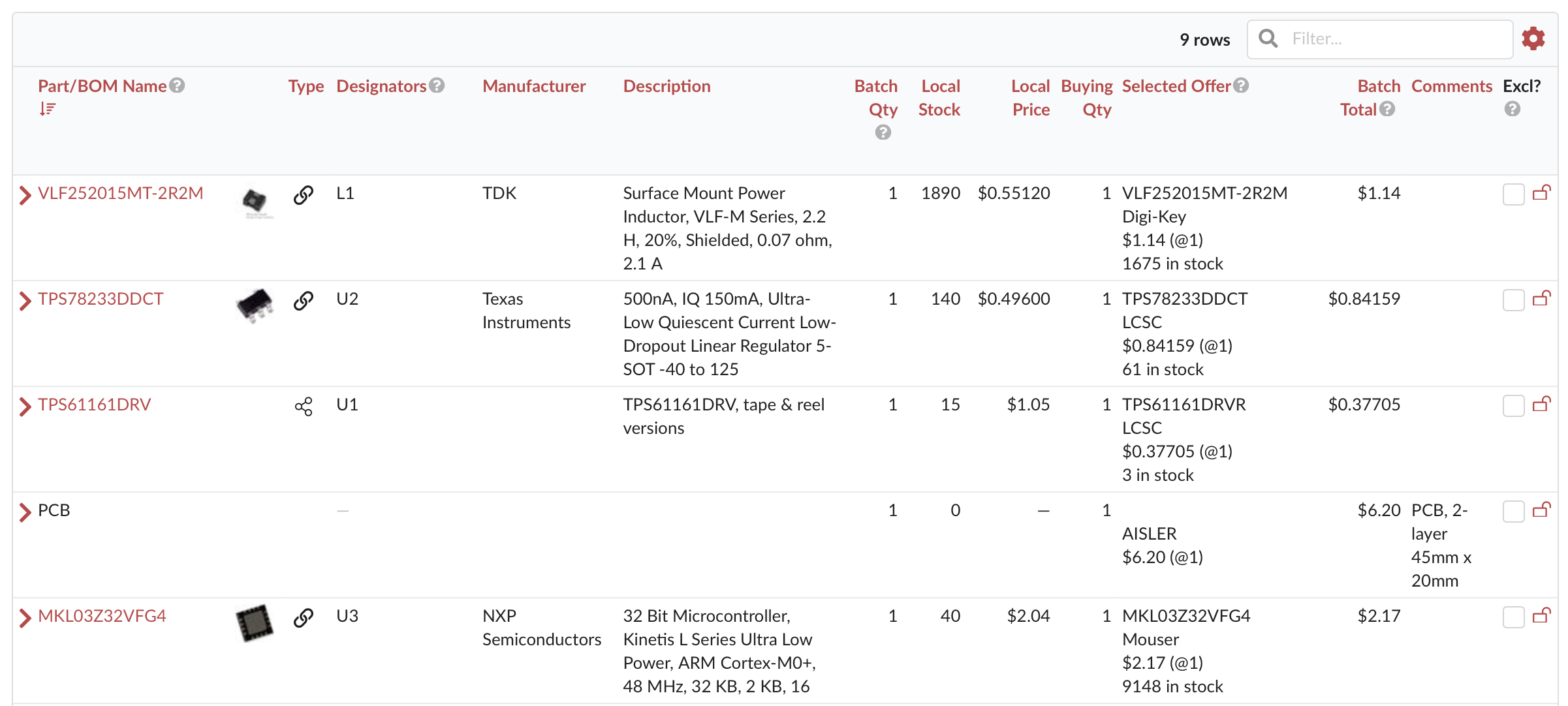 If you are currently on any paid plan, your projects are already priced: just go into the "Price it" tab in any of your projects to access the new functionality!
You can also add offers you get from suppliers. And your offers can have multiple price breaks! PartsBox will handle offer expiration, minimum ordering quantity (MOQ) and multiples for you, comparing your offers with what is available online.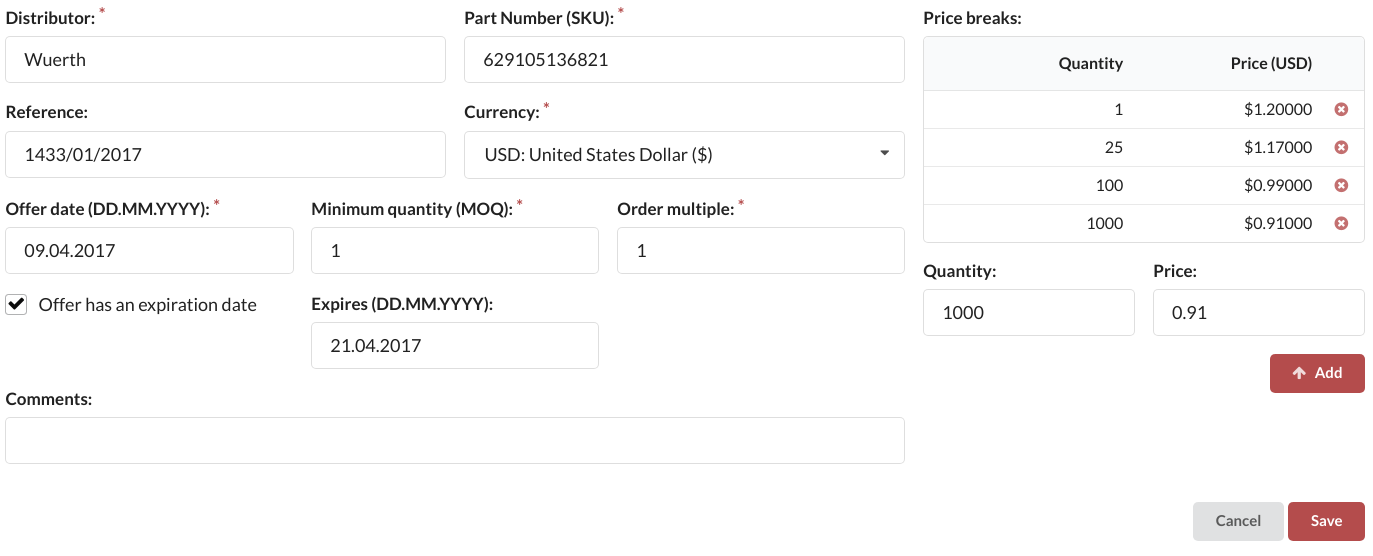 If you'd like to know more, there is a BOM Pricing article, providing all the details. You can also check out the demo (select a project, then click the "Price It" tab).
Business users: If you need Project/BOM pricing and are not currently on a commercial plan, please see plans & pricing. To sign up as a company, click "Sign Up" in Settings, after logging in with your current account.
The free Hobbyist/Maker plan gets a simplified version of project pricing — an estimate using historical prices for parts, entered when adding stock, and a single currency. Paid plans include functionality important when building electronics in a business — but PartsBox is, and will remain free for hobbyists/makers (single-user access).